Venture Solar
A jolt of creative energy
Venture Solar approached Anchour ready to power past competitors in the fast-growing solar market in New York. They recognized the need for an unforgettable brand identity and growth strategy that would unlock their ability to scale quickly and profitably. Years into our partnership, the efforts have paid off, as Venture Solar has successfully expanded its reach well beyond the five boroughs and is now a recognized industry leader throughout the entire northeast.
Industry
Professional Services
Energy
Services Provided
Brand Strategy
Brand Messaging
Marketing Materials
Brand Design
Website Design
Copywriting
Marketing Strategy
Analytics & Reporting
Paid Search & Social
Email Marketing
Website Development
Creative Campaigns
Performance Marketing
80%
Increase in organic search traffic
55%
Decrease in digital customer acquisition cost
7.5x
Increase in monthly digital lead volume
120%
Increase in conversion rate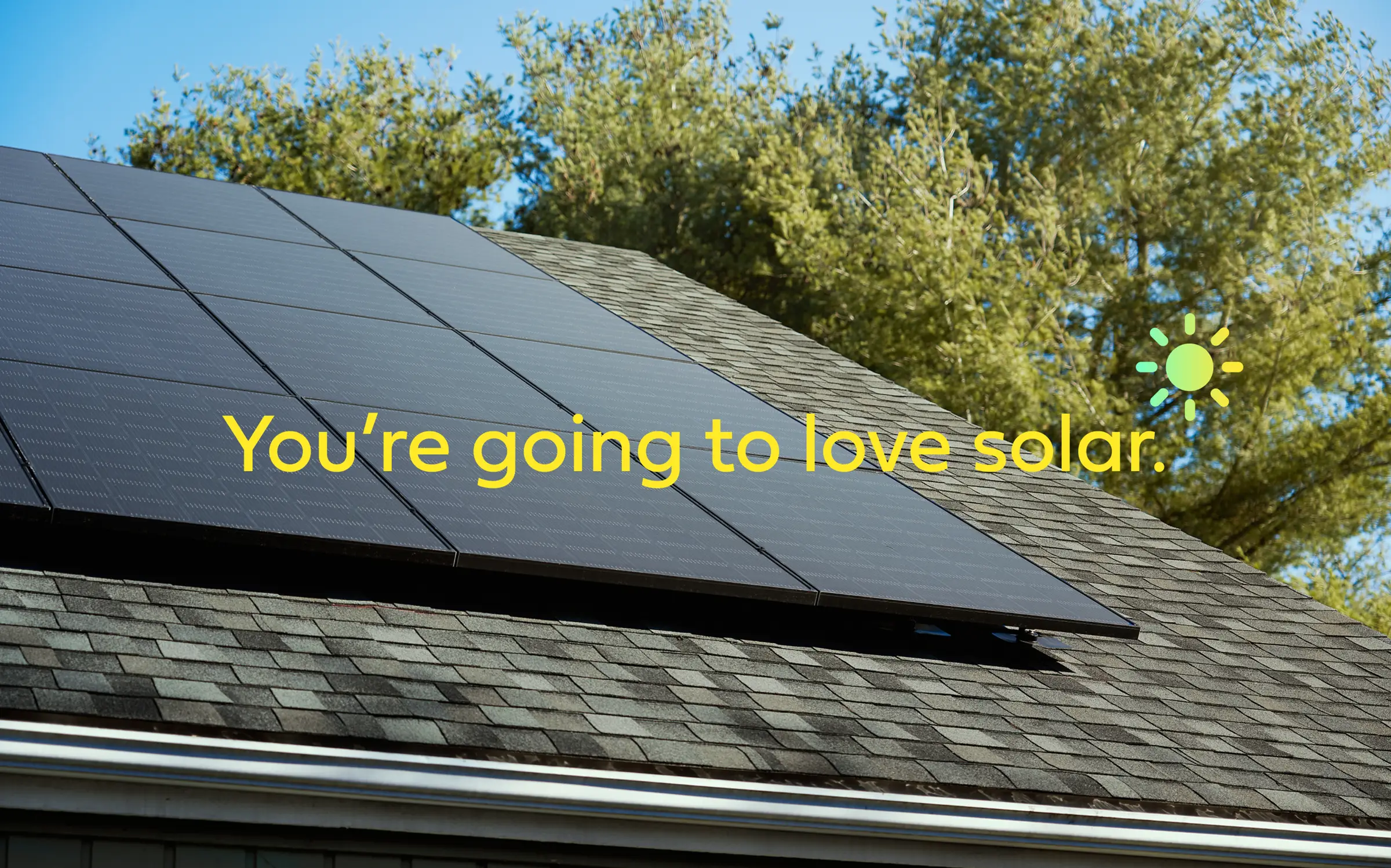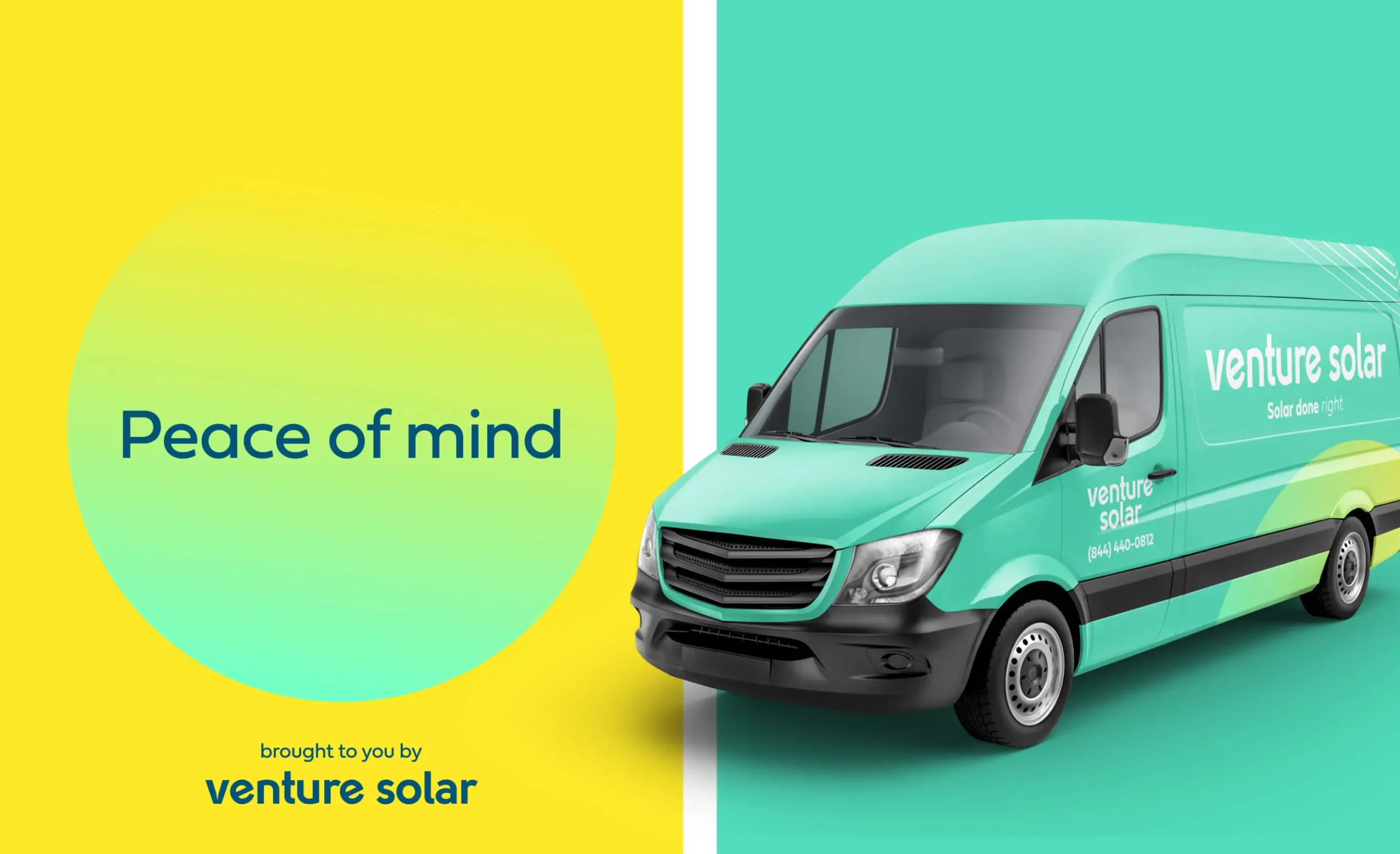 Powering up and leveling up
We began by conducting an in-depth analysis of the market, gathering consumer insights, and developing a brand strategy and fresh visual identity to elevate Venture Solar above their competitors. We homed in on messaging and creative, then crafted a full-funnel digital experience to match the team's ambitions. We followed this rebranding with a high-level CRM and performance marketing strategy to drive continued growth and engagement.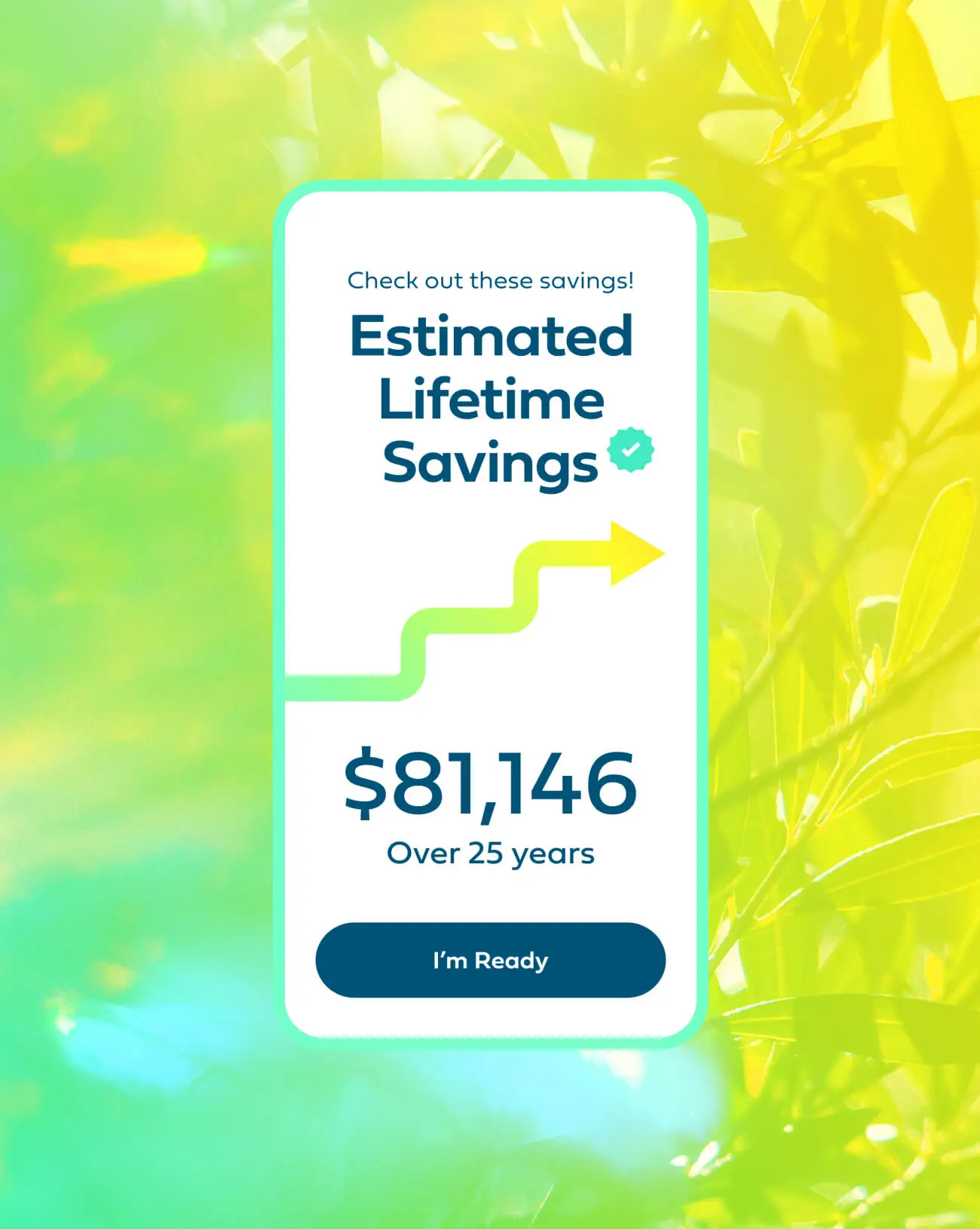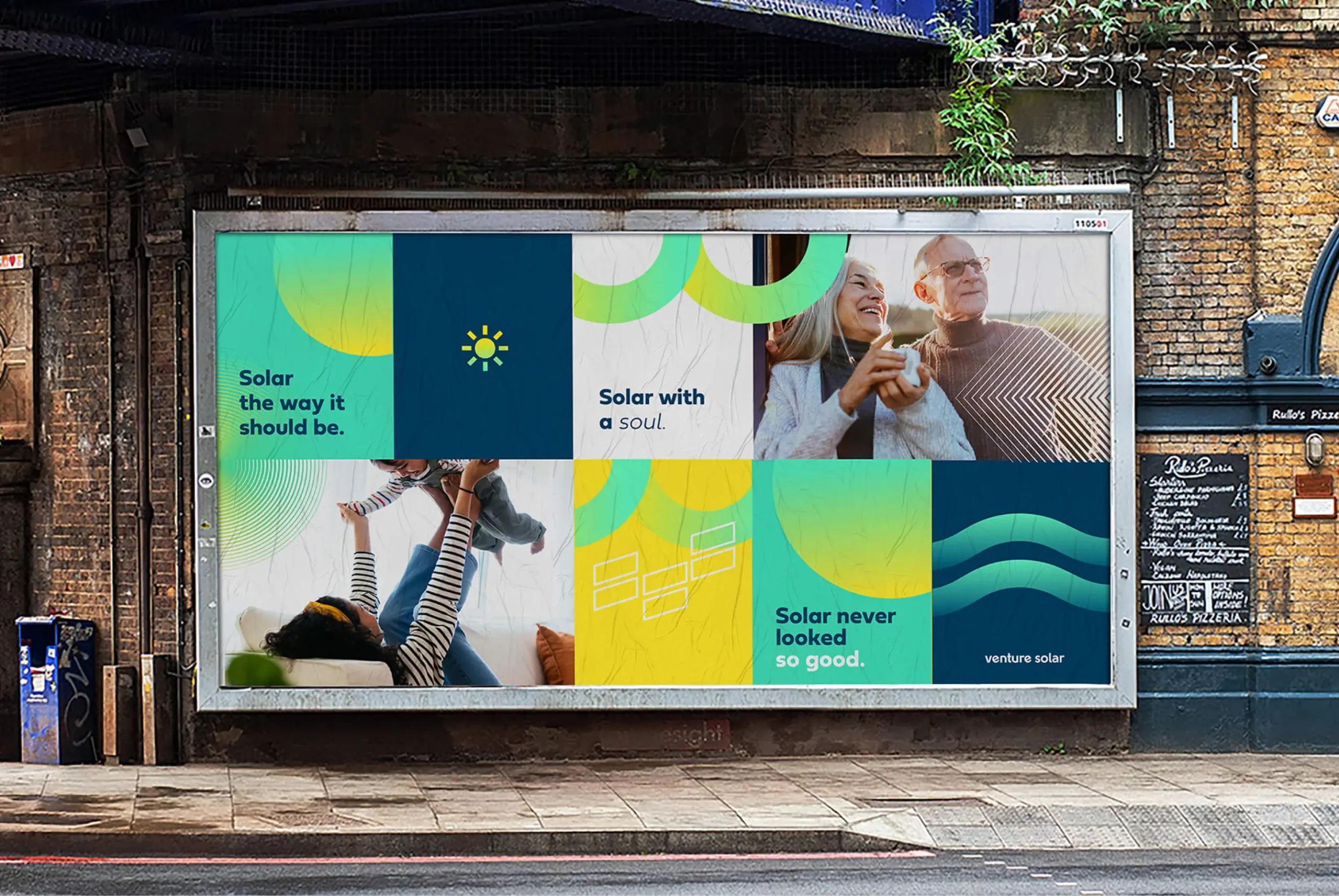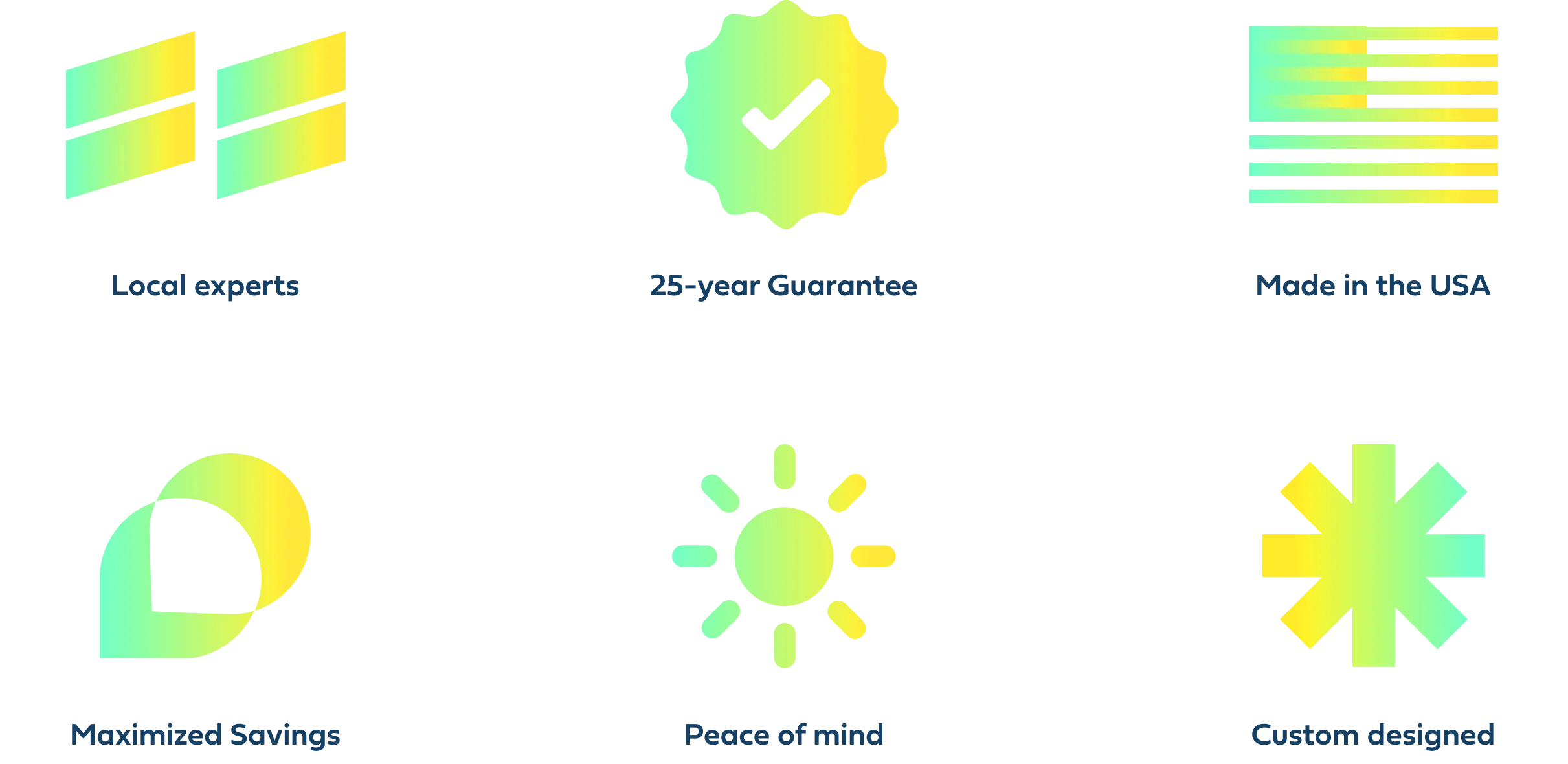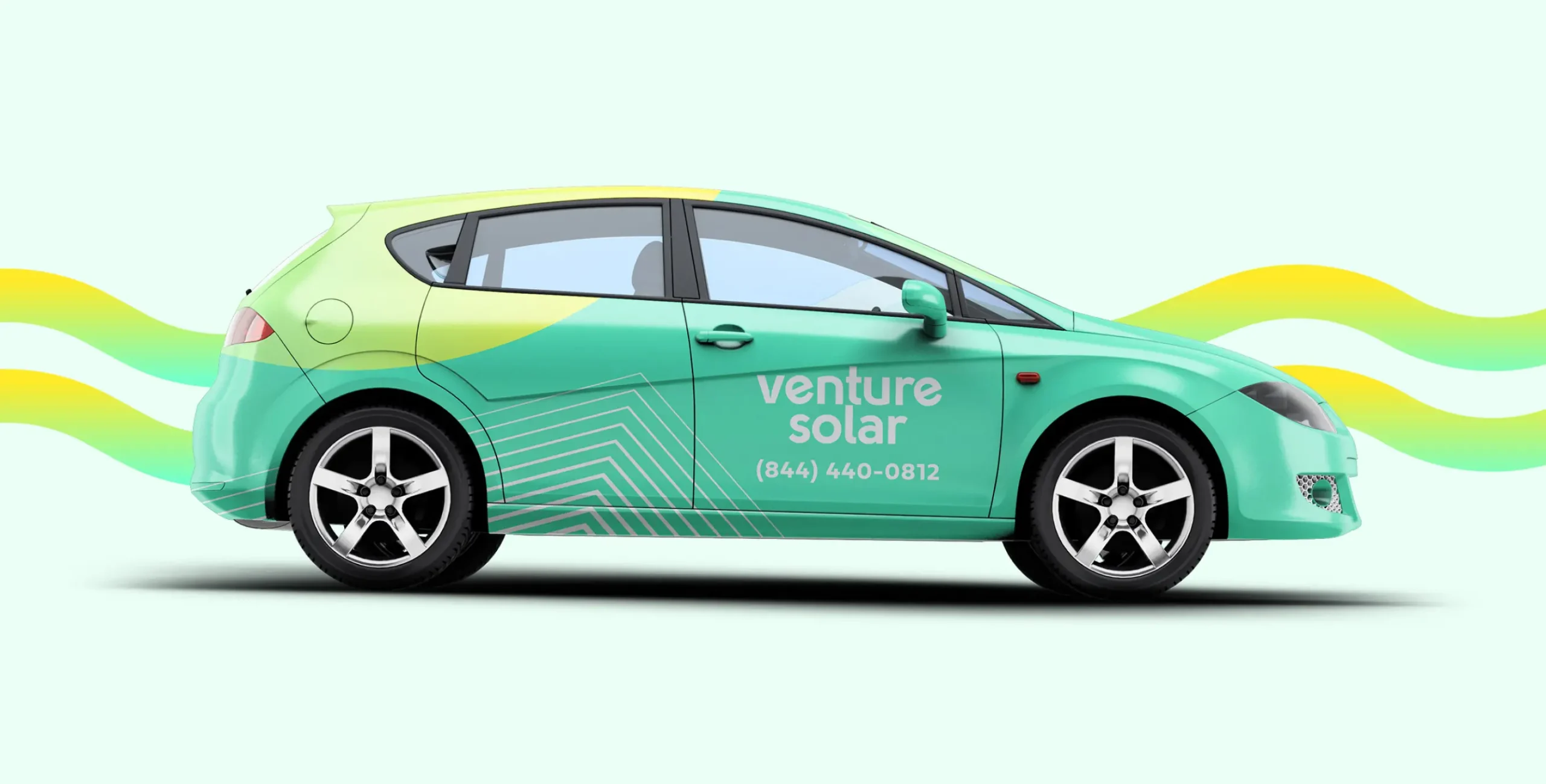 Doing it the right way
A personable and versatile identity made Venture Solar fresh, friendly, and memorable. With a new strategy, refined digital experience, and growth marketing targeting Venture Solar's superior customer experience, we created target audience trust, improved close rates, and increased revenue. At the heart of our messaging was a straightforward, no-fluff approach that kept the focus on the goal: helping customers lower their electricity bills and do solar the right way.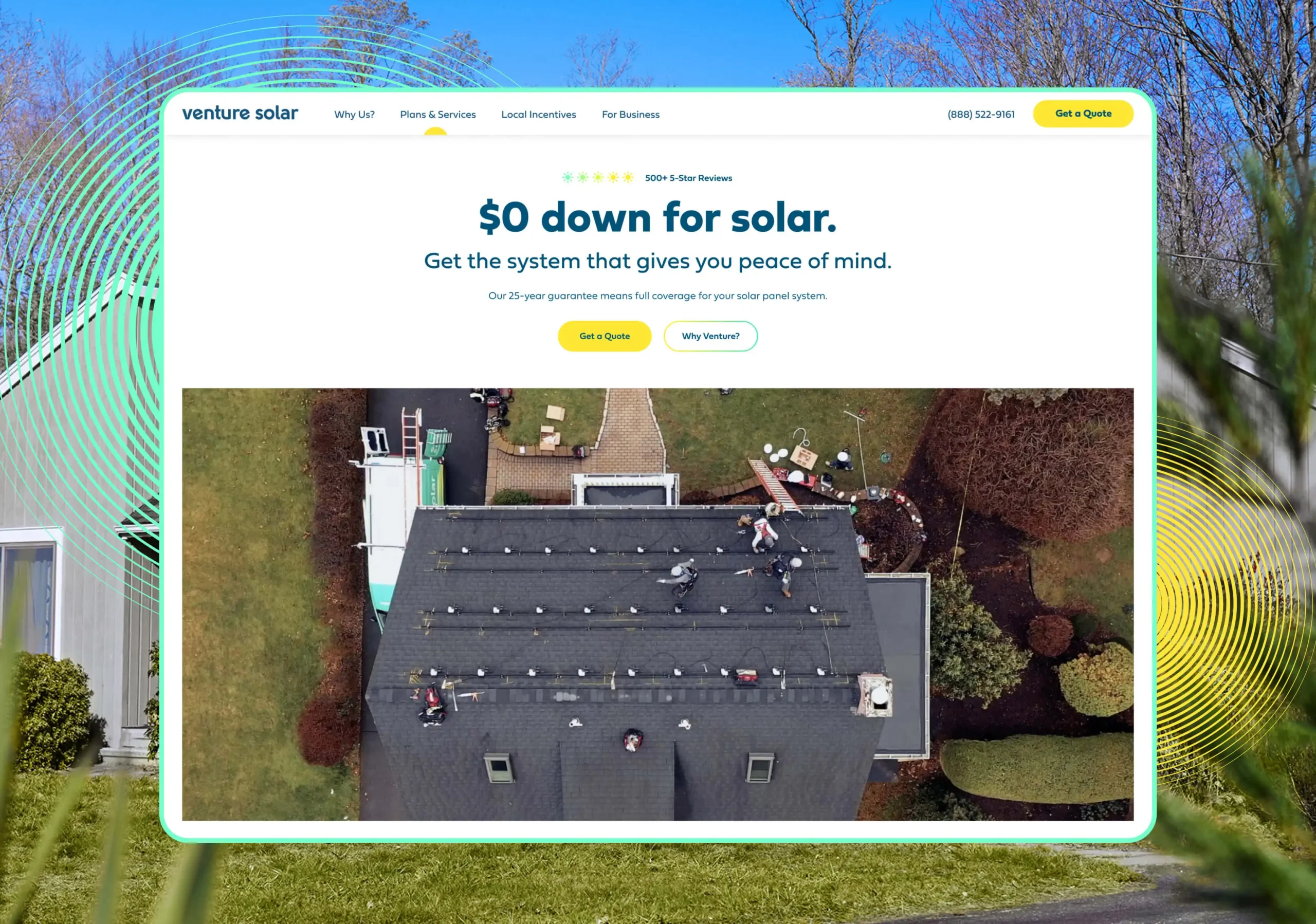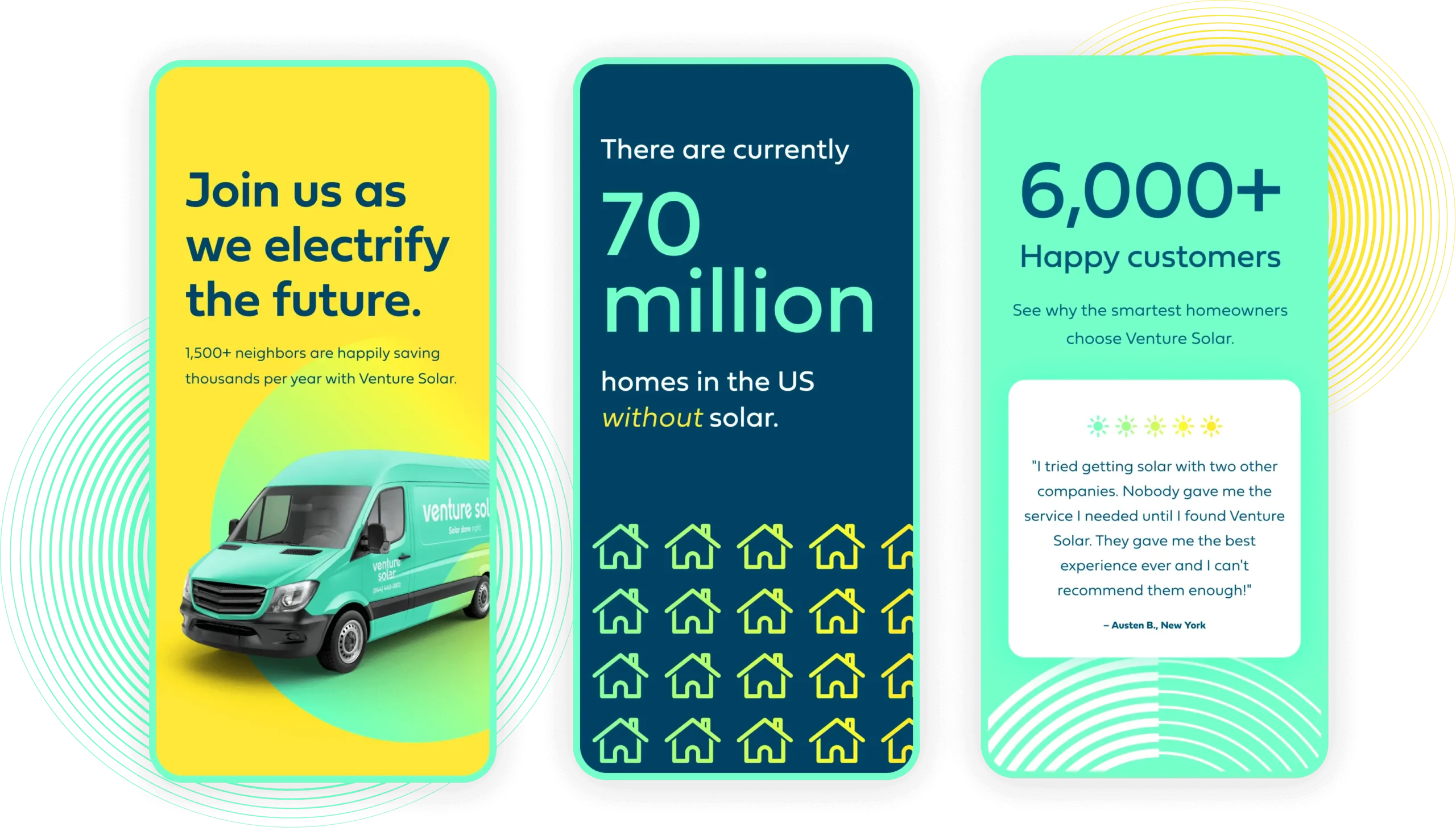 Taking the lead
Venture Solar's rapid growth over the past four years has been nothing short of remarkable. They now serve 10 states across the Northeast. As their marketing agency partner, Anchour has played a significant role in fueling this success, with our eyes on an integrated full-funnel website experience, optimized CRM funnel, and lead-generation strategies that have complemented their traditional sales team.
The results speak for themselves. Venture Solar's brand awareness is markedly higher, and we've driven a 2.5x reduction in their cost-per-digital lead over two years, driving significant increases in opportunities and cementing their position as a recognized leader in the solar industry.