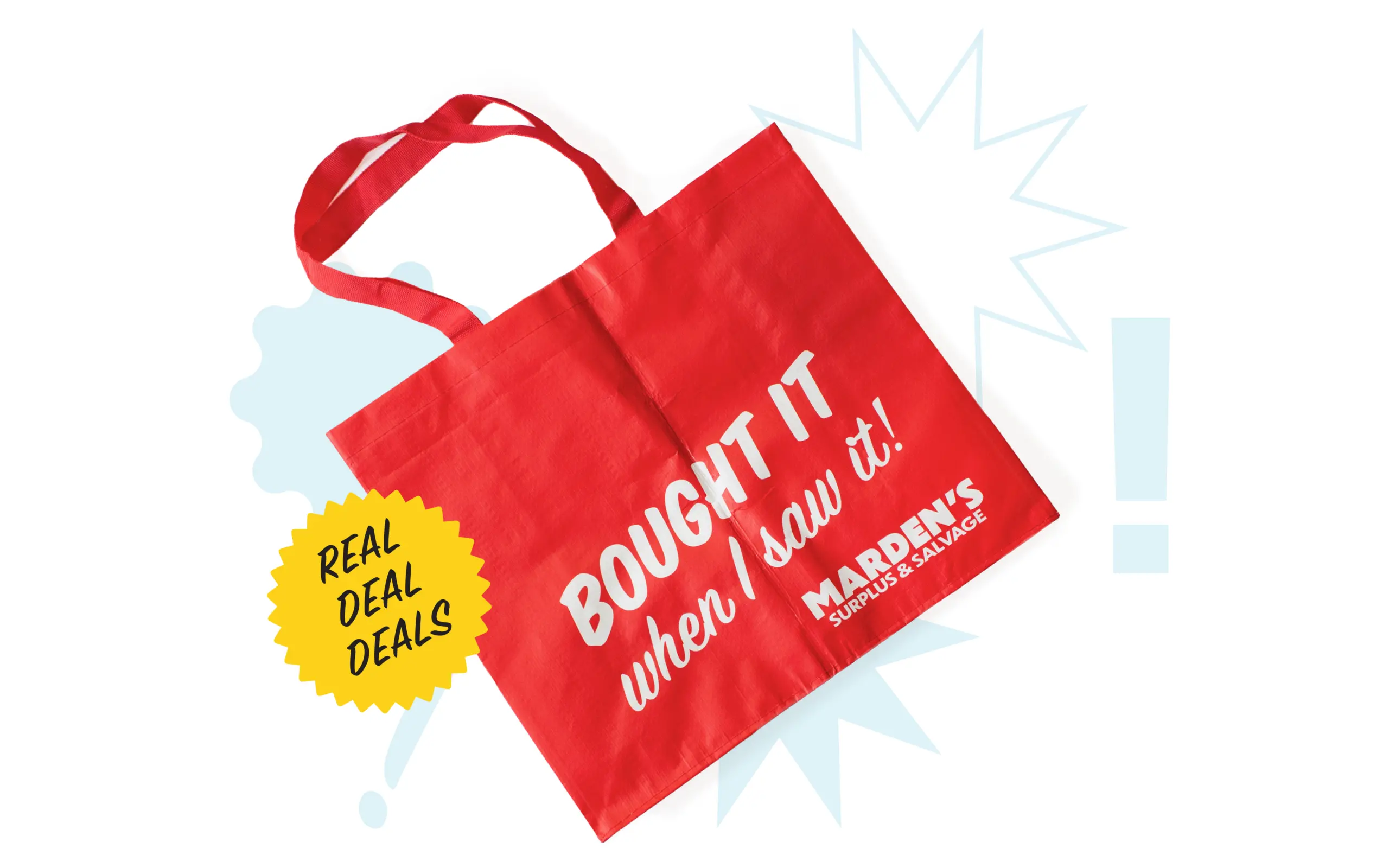 Marden's
Transforming a Maine icon
Marden's, Maine's beloved surplus and salvage retailer, embarked on a journey to capture the hearts of a younger audience while remaining faithful to its quirky, unmistakably Maine identity. They approached Anchour to build a well-crafted brand strategy, a polished brand identity, a revamped digital experience, and the implementation of digital marketing to fuel further growth.
Industry
Services Provided
Photography & Video
Brand Strategy
Campaigns & Advertising
Marketing Materials
Website Design
Brand Identity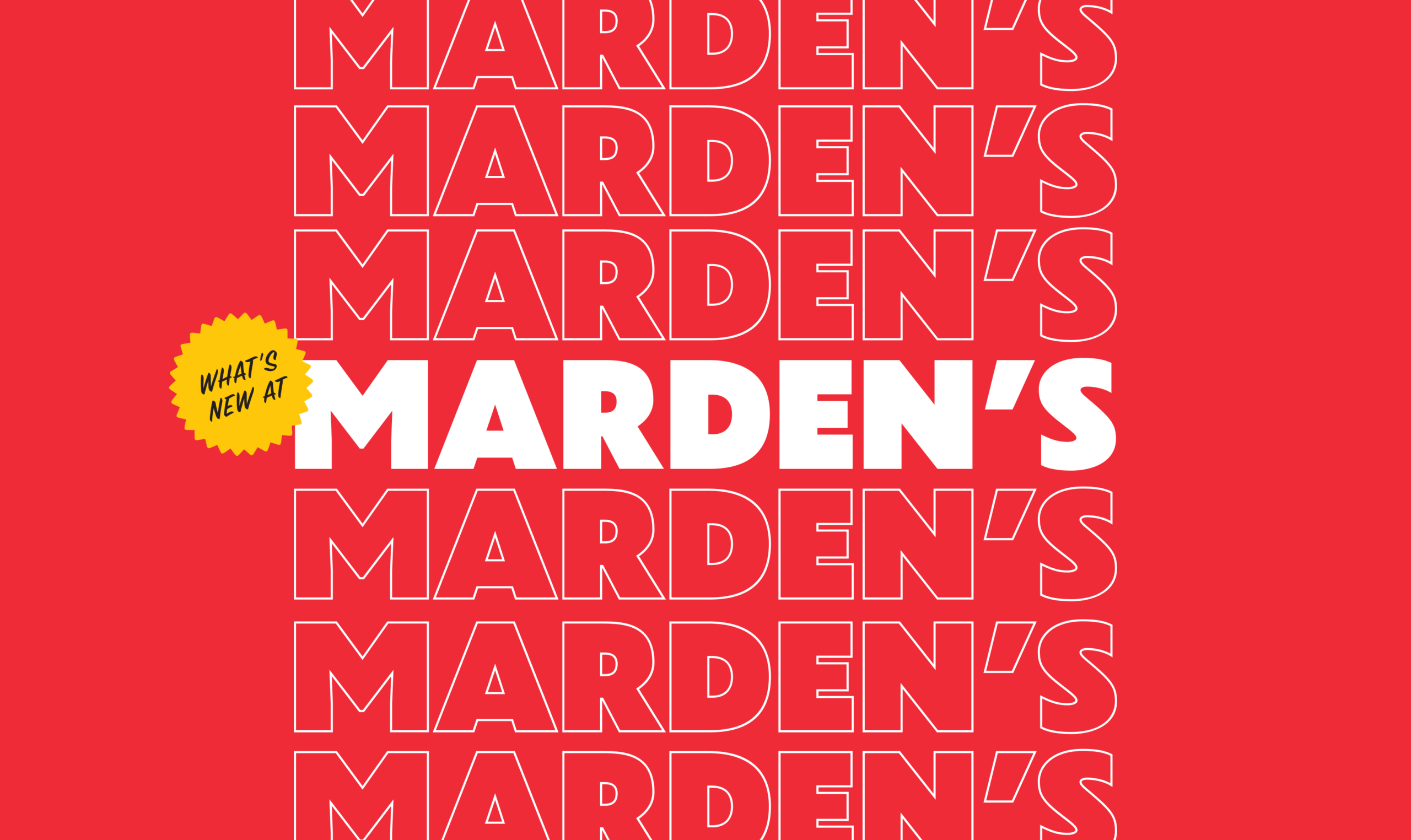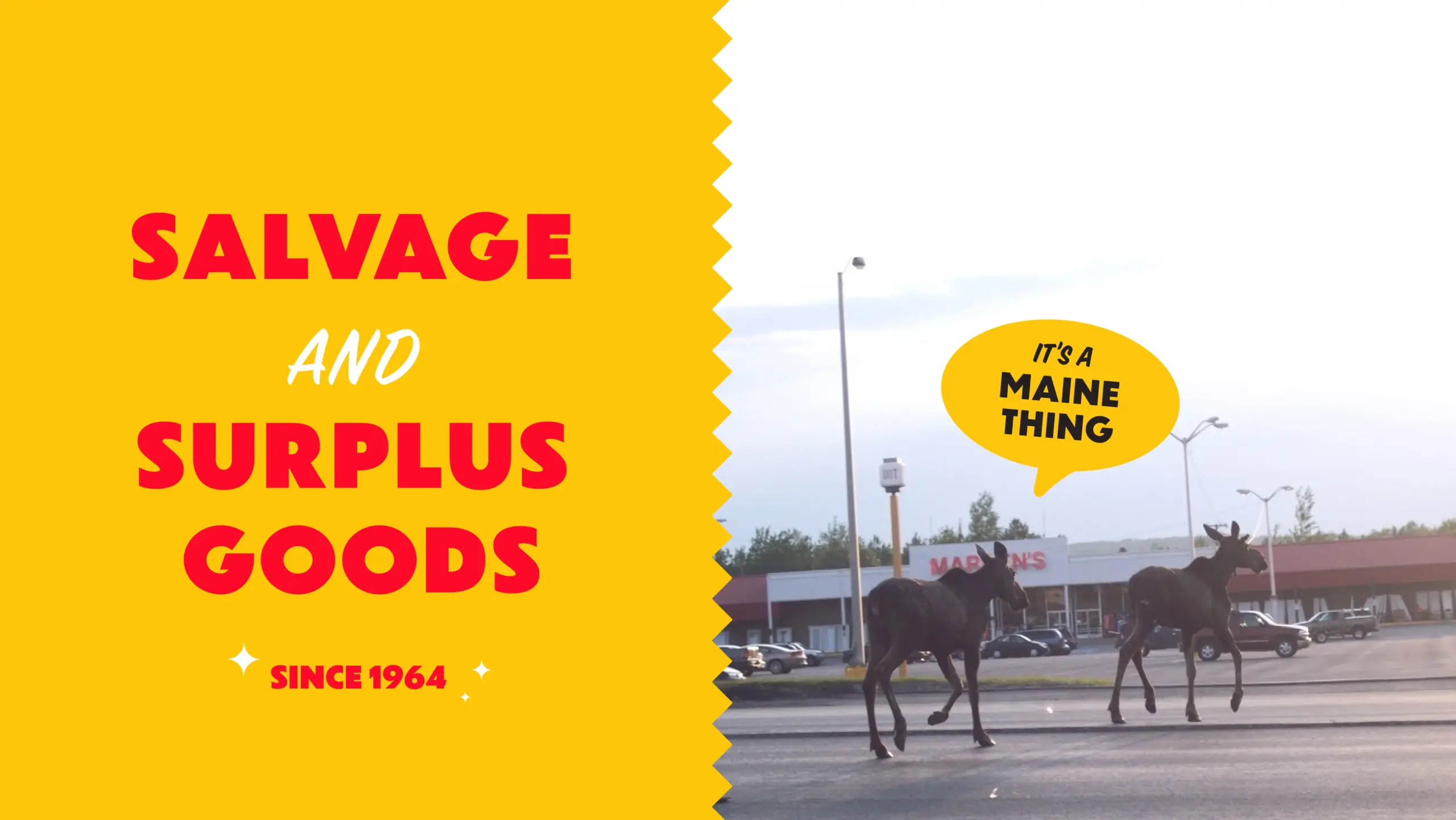 Striking a balance
Our challenge was to preserve the magic of the Marden's we've known and loved for generations, while bringing new audiences in for the fun. We embraced the essence of "the find," celebrating the thrill of discovering incredible bargains at Marden's. We crafted a palette and brand expression that would be distinct and memorable for our target audience.
The treasure hunt
Knowing the target audience and the brand's unique roots, we developed a strategy that brought Marden's quirky character to life. We took the spirit of Marden's and invited a younger demographic to engage with a vibrant color palette and logo suite, badges, icons, and quippy messaging. We delivered a fun and flexible plan that could be used widely and well into the future.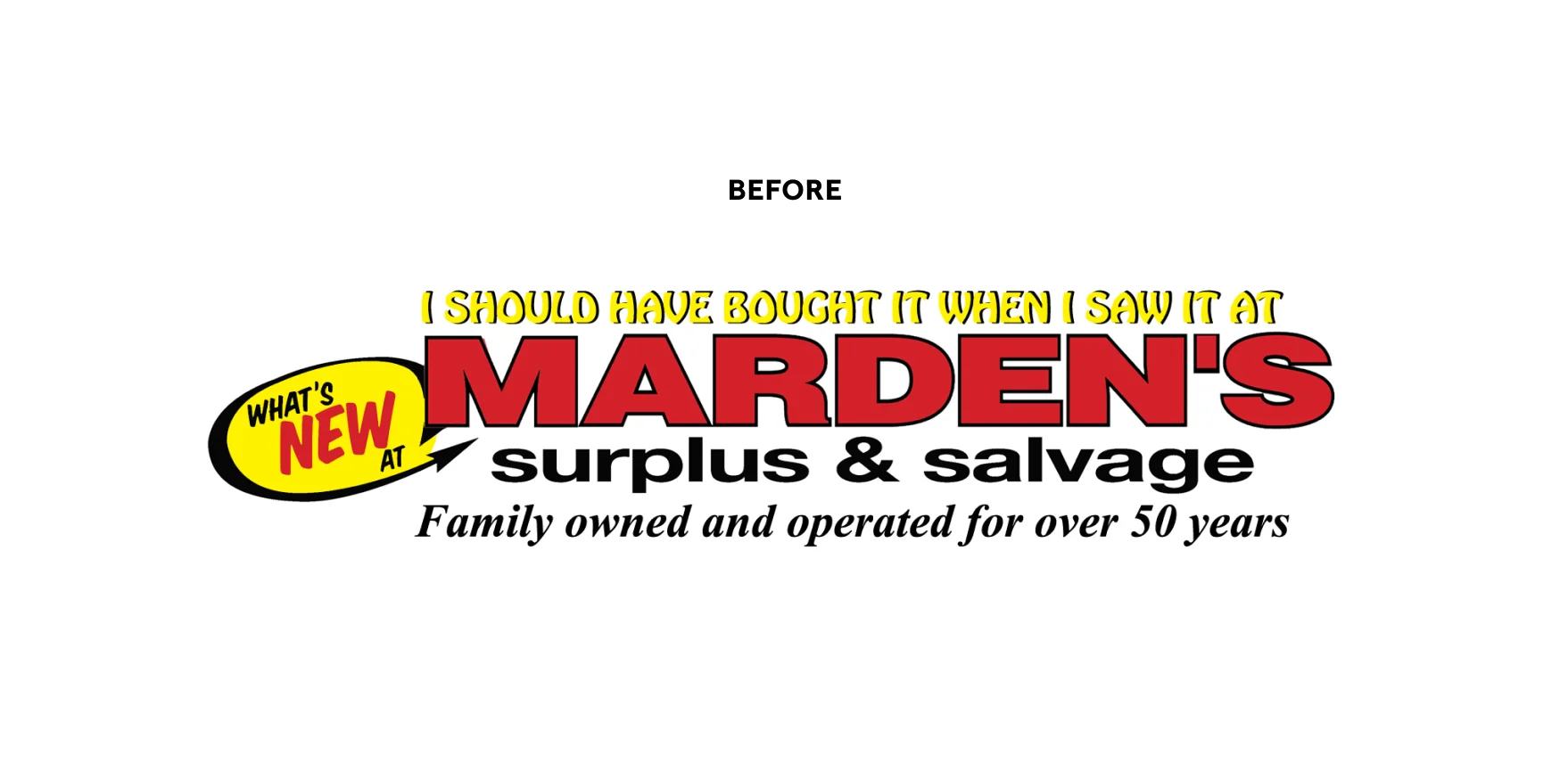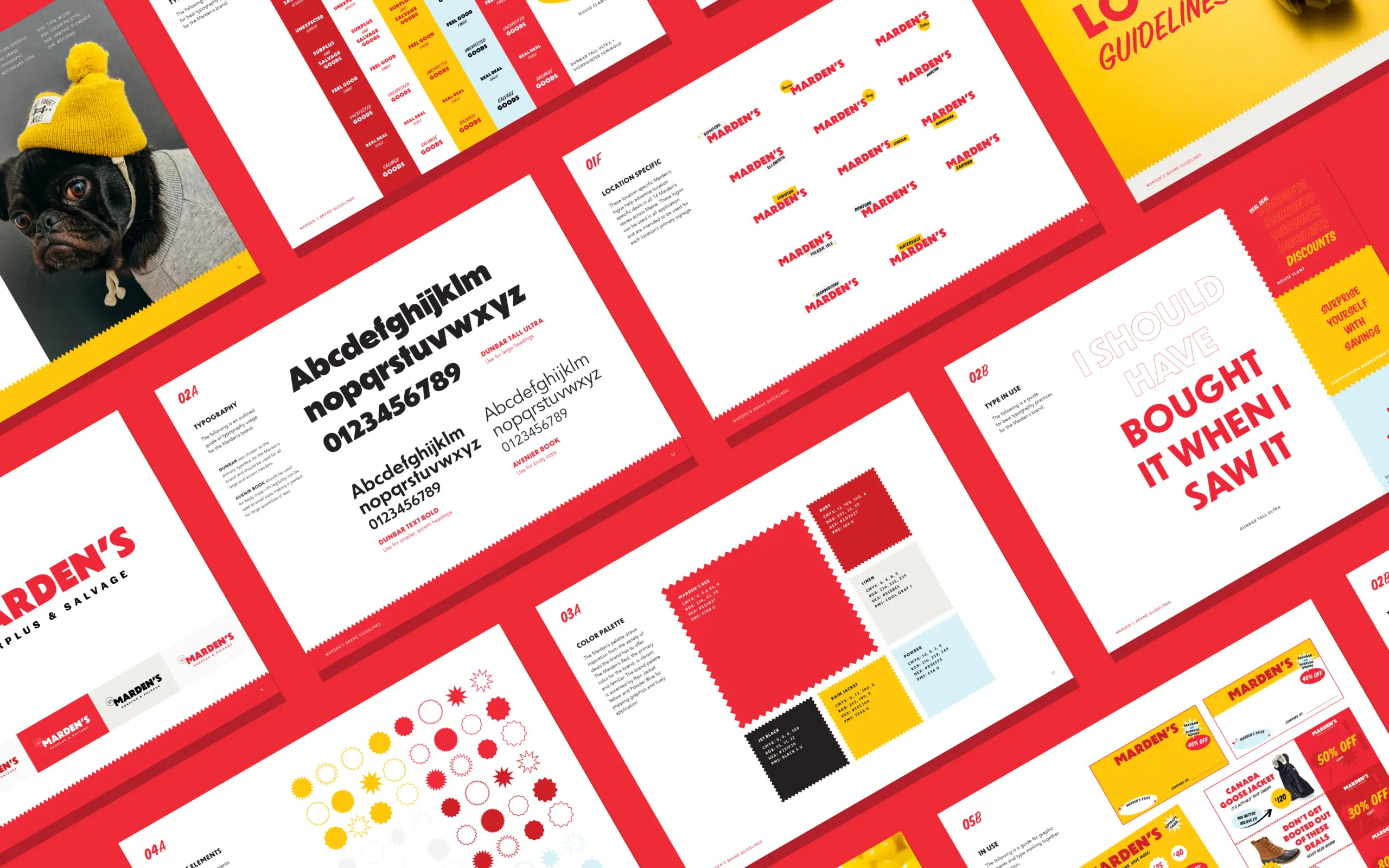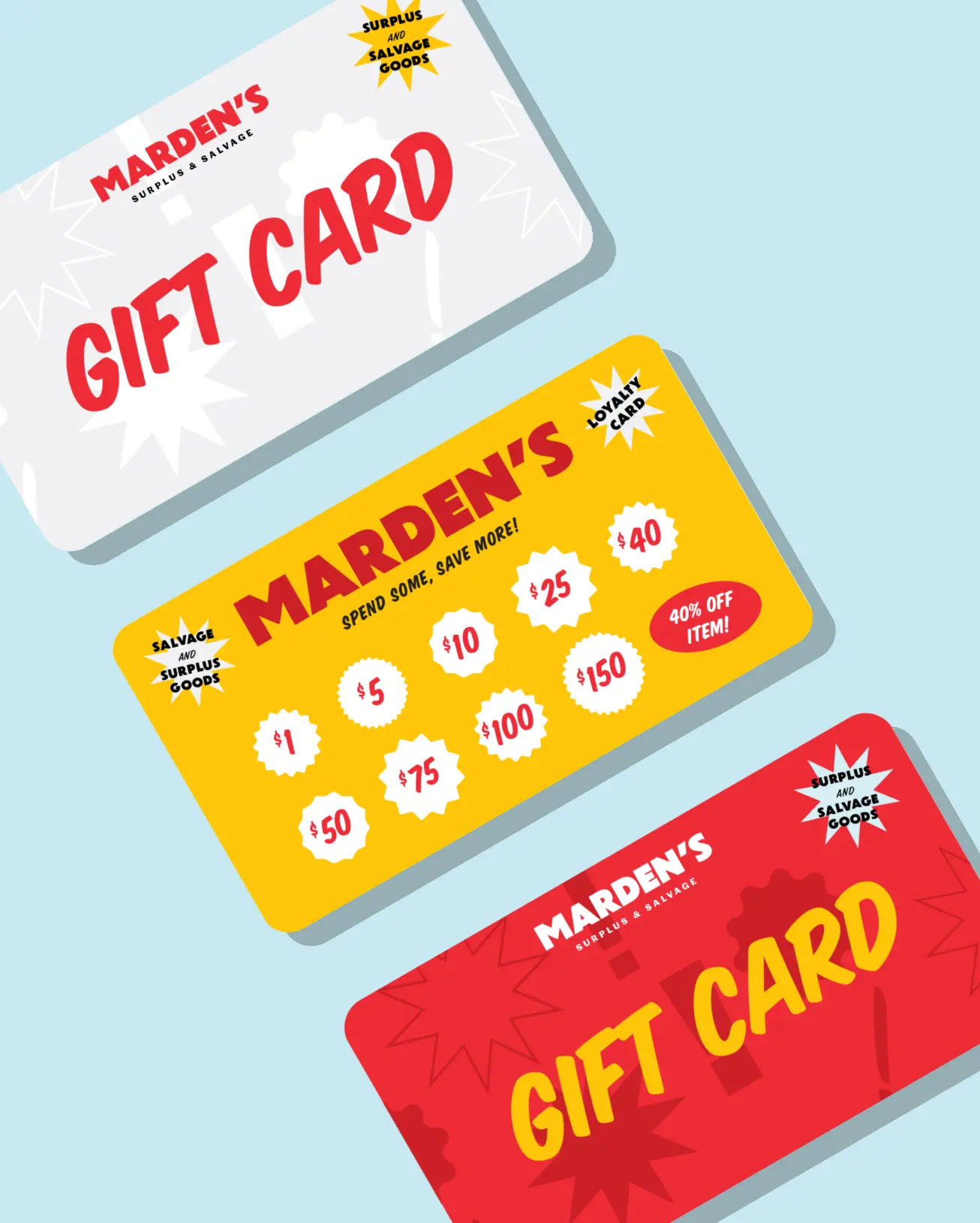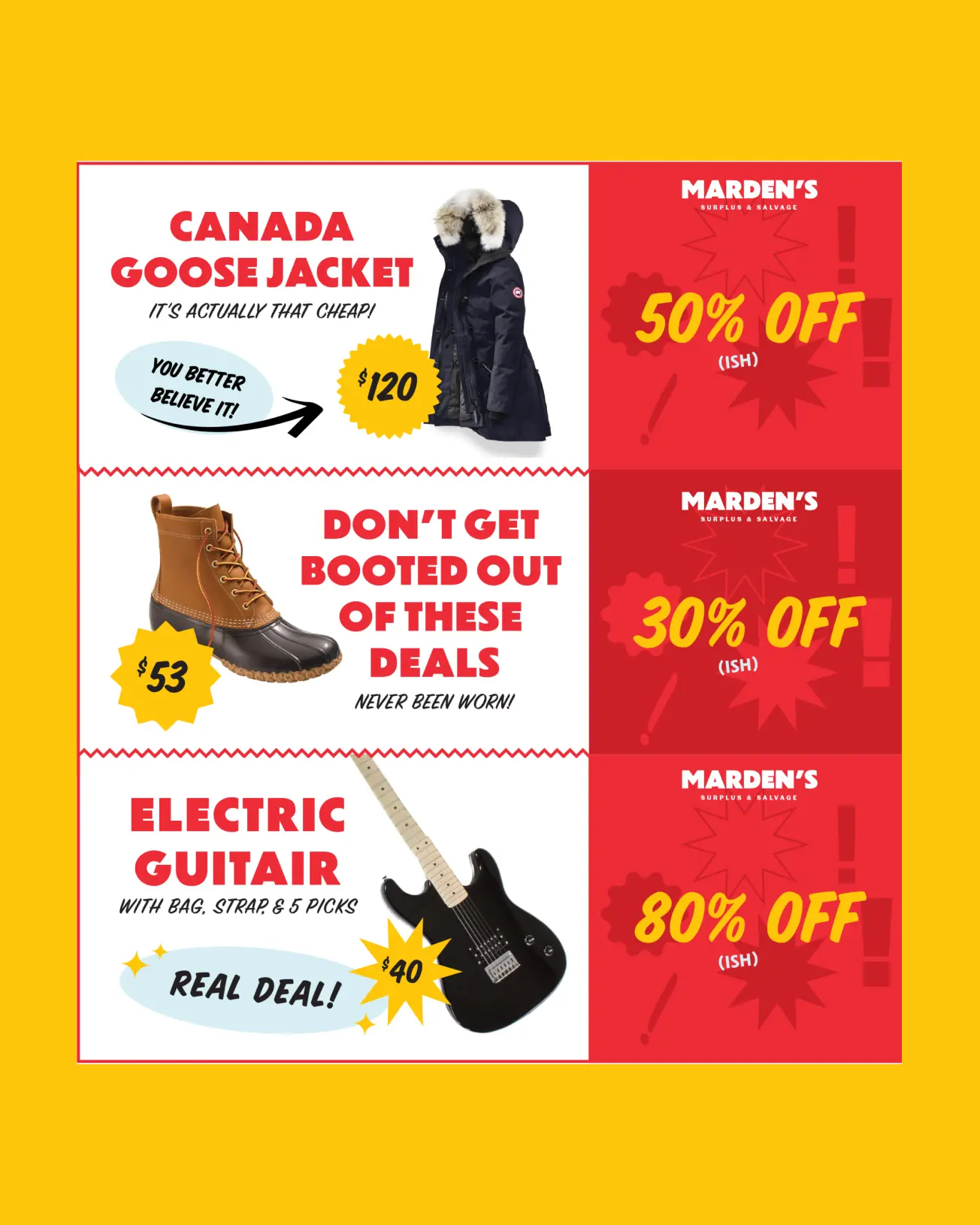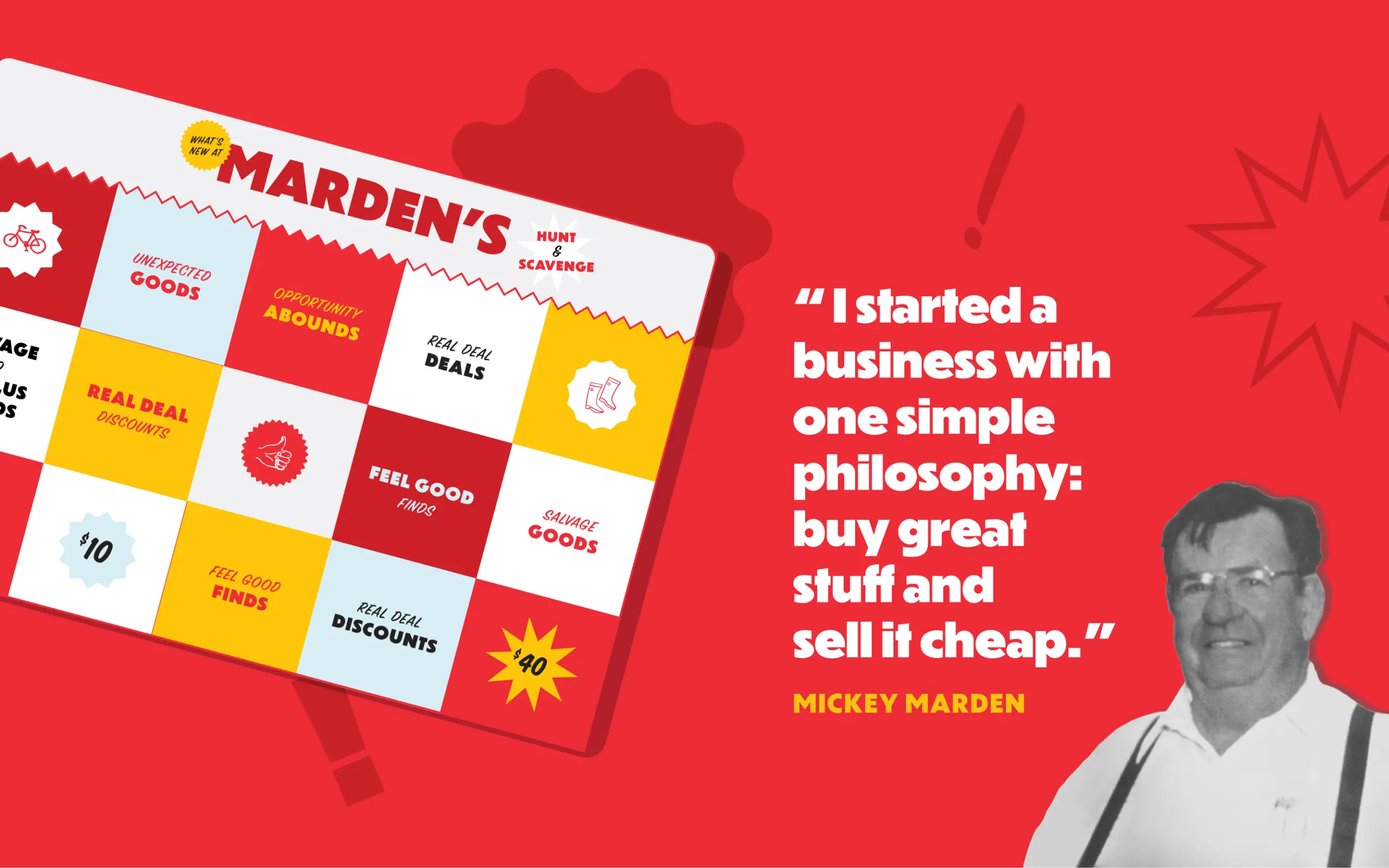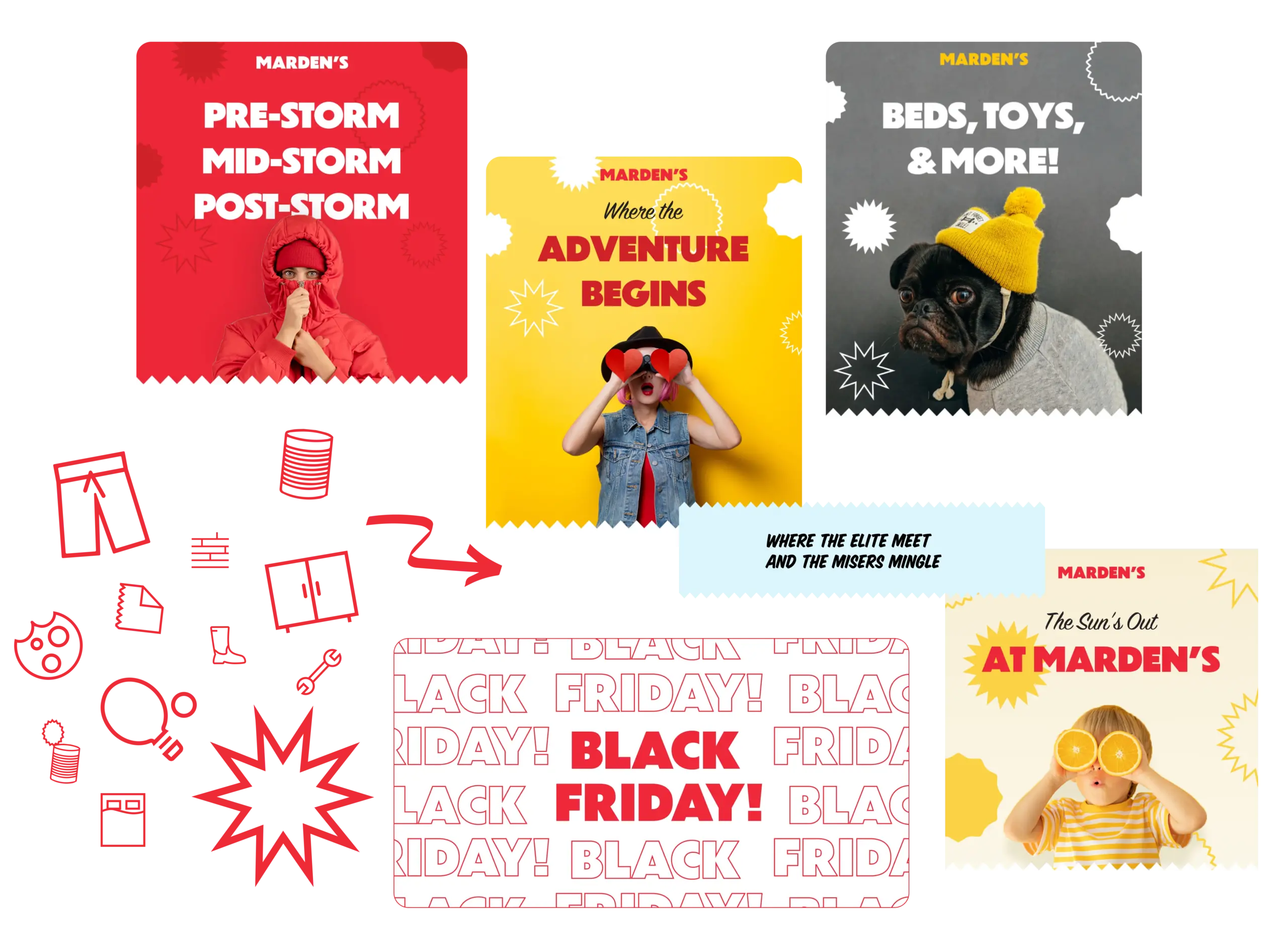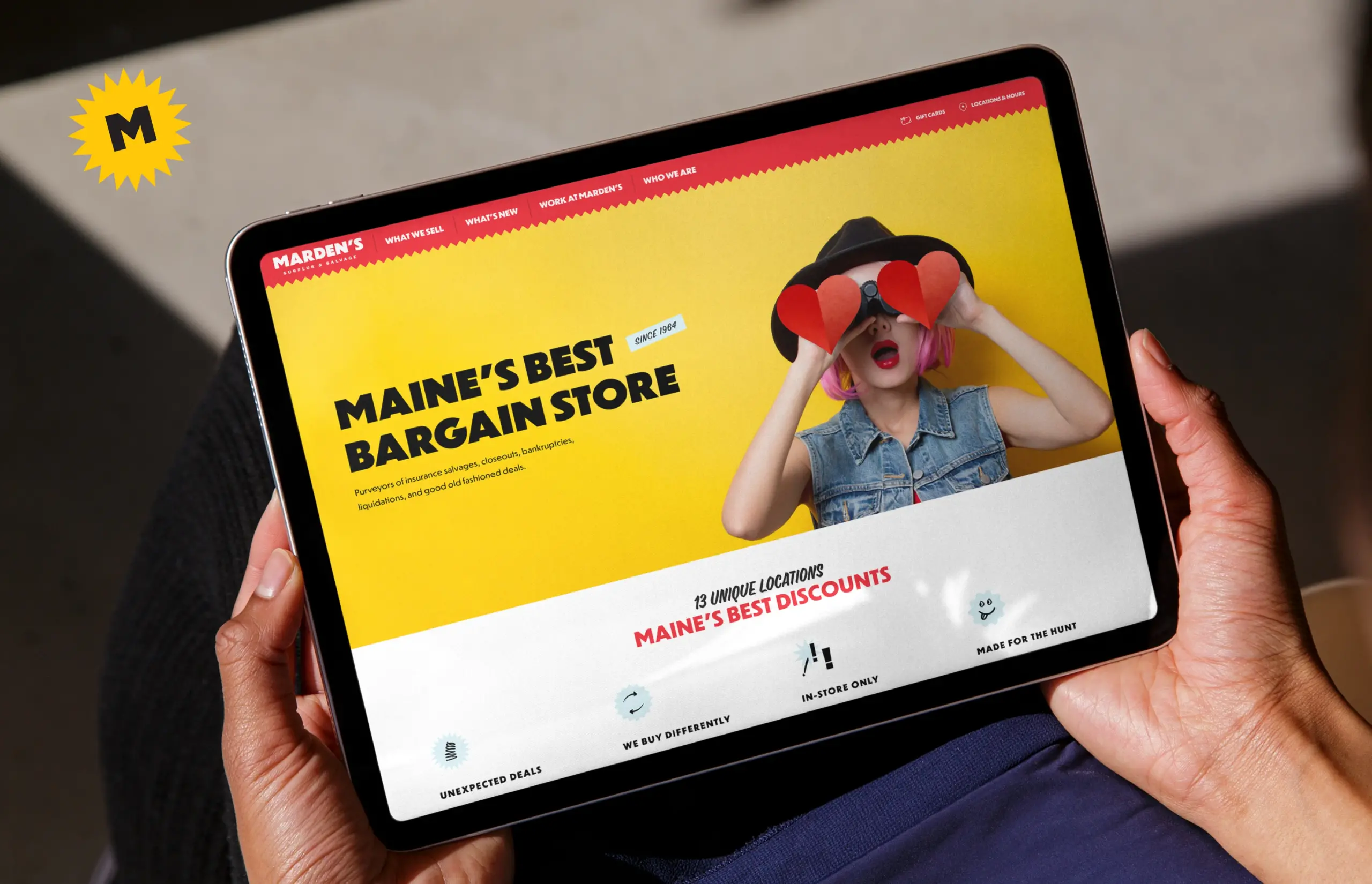 Measurable impact
Marden's experienced significant growth in social engagement and a substantial increase in new email subscribers. Interest and engagement were up across the target audience. Over the past two years, search traffic has continued to grow, boosting brand awareness organically.
43%
increase in in-store traffic
55K+
new email subscribers
957%
increase in Facebook page likes
140%
increase in organic search traffic in two years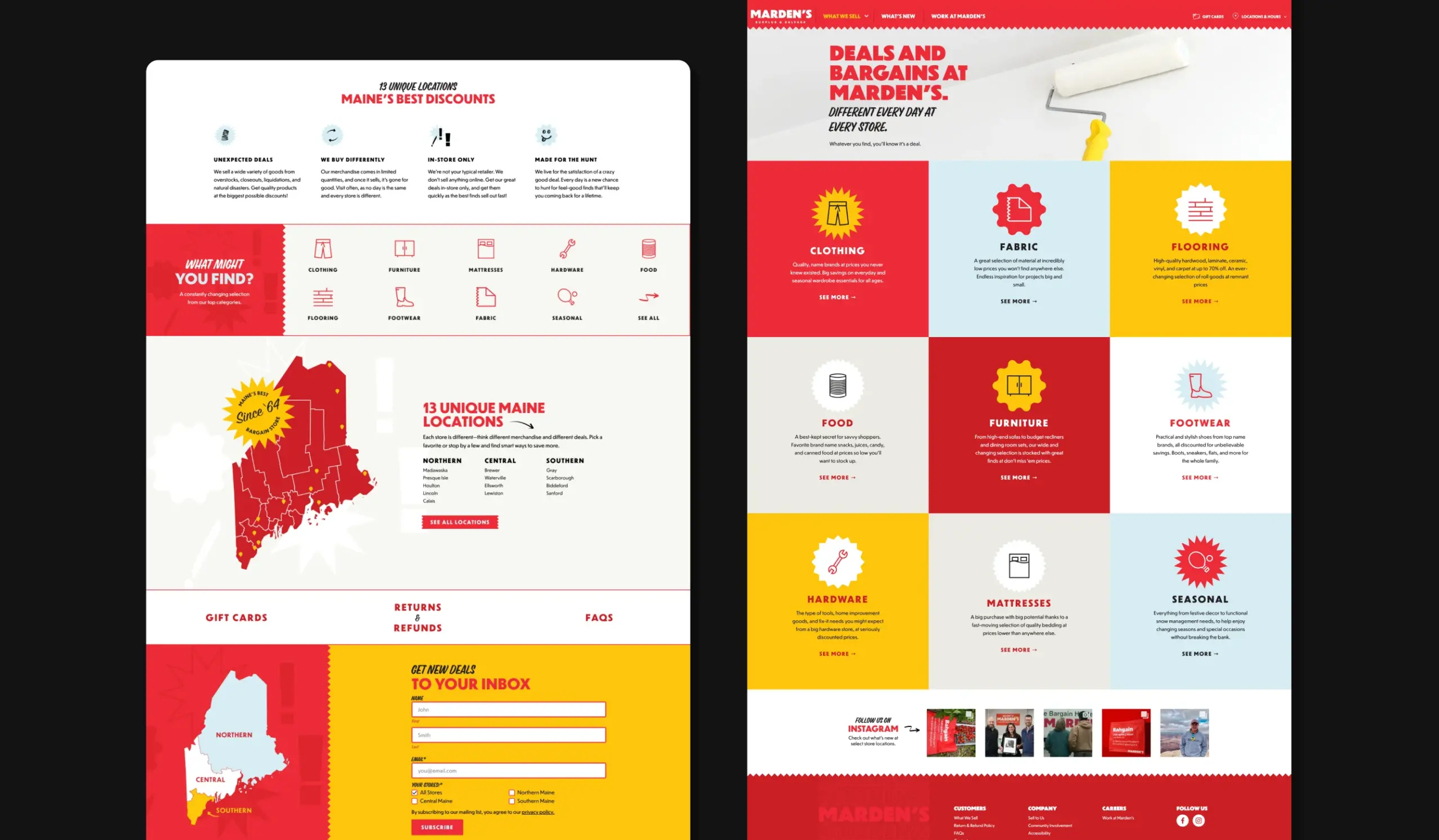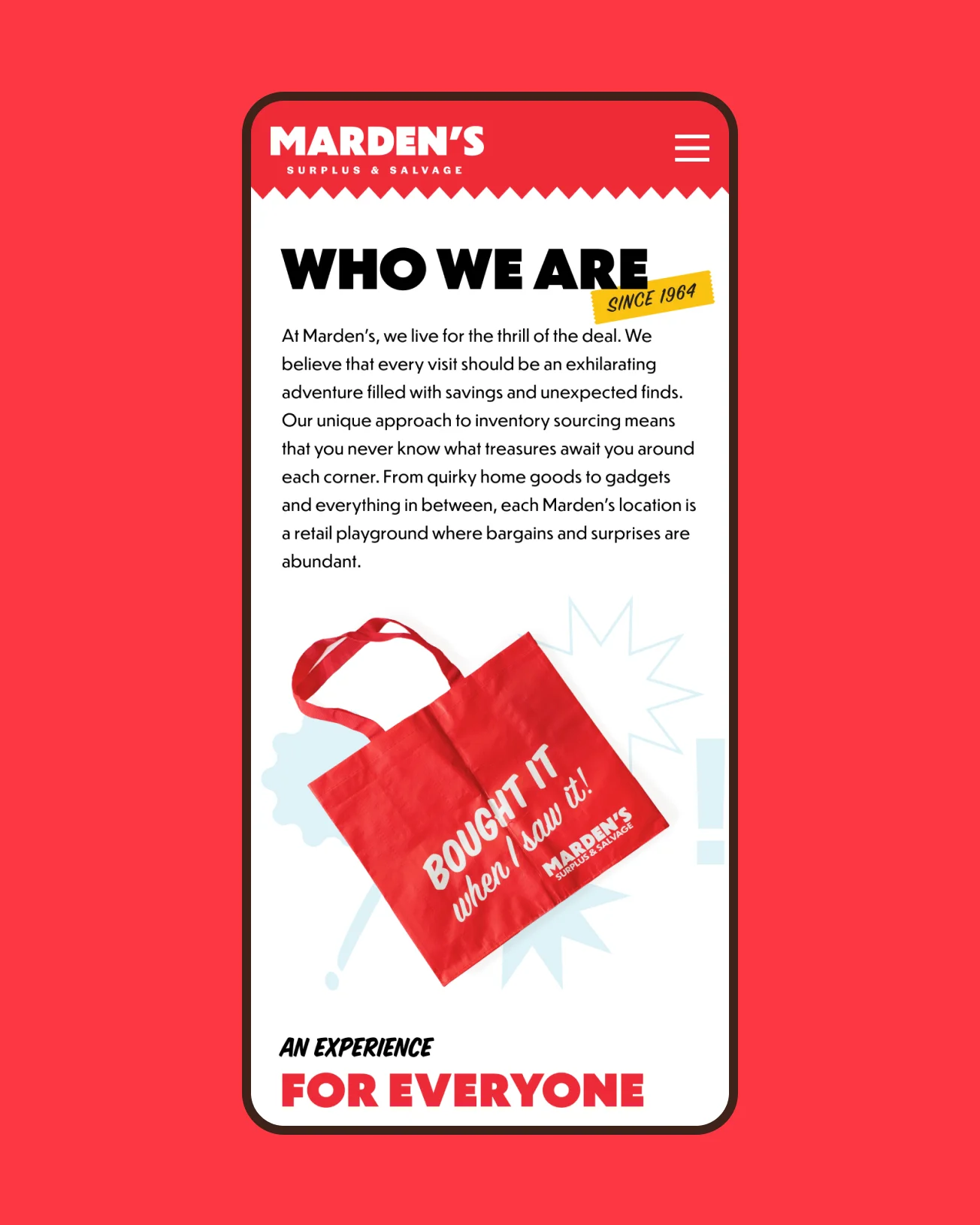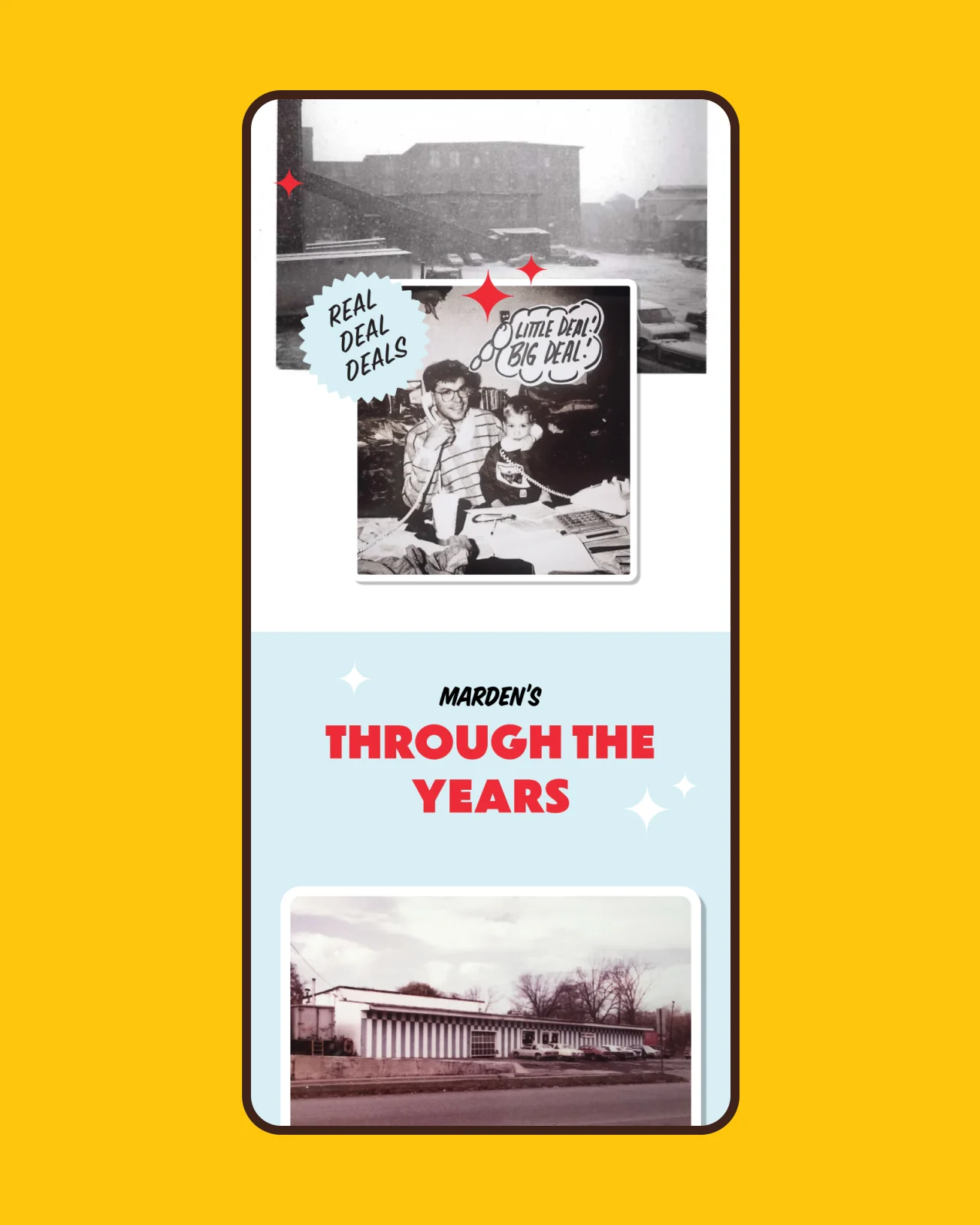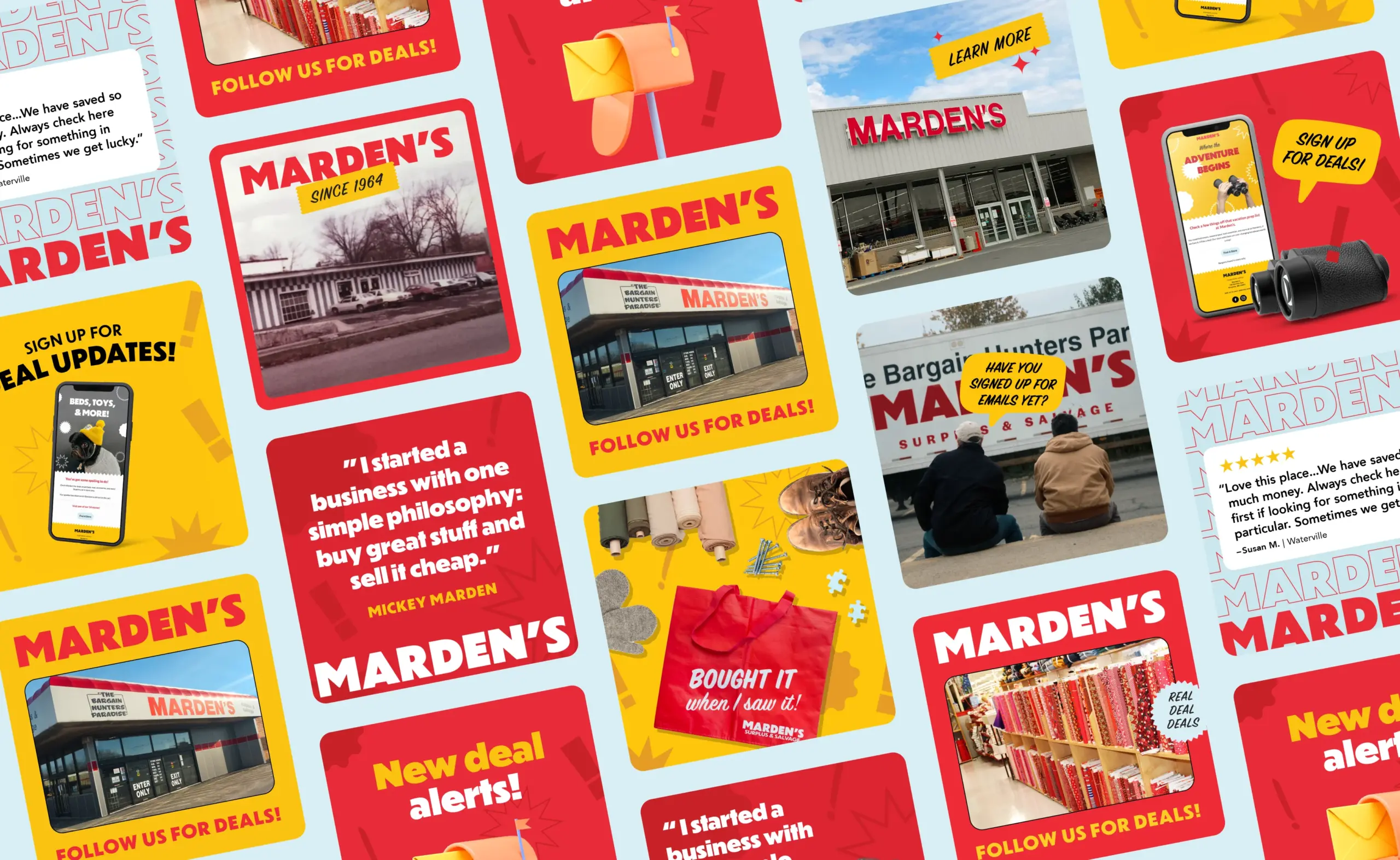 "We established over 55 years ago, so we're an old-school business. Anchour came in to help us refresh and overhaul everything. Anchour has been responsive, sincere, and their personal touch really separates them from others. On top of the positive experience during the process, we've seen a significant increase in engagement and conversions since launch. We feel optimistic about our relationship, and the value Anchour continues to bring to our business."

– MARKETING DIRECTOR, MARDEN'S